Creative Landscapes Business Profile
---
Creative Landscapes, Inc. was established in 1976 under the name of Inlet Landscaping. Sharon Turner joined the company in 1978 immediately upon graduation from Clemson. Sharon bought out the other partners in 1980. She renamed and relocated it in 1984 to its current location, 11520 Highway 17 Bypass Murrells Inlet, SC.
Principals: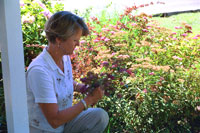 Sharon Parker Turner, President
---
BS in Horticulture and landscape design from Clemson University
Certified Nursery Professional with South Carolina Nursery and Landscape Association
Certified member of Association of Professional Landscape Designers ( APLD ) Treasurer 2002-2003
Native of Georgetown, South Carolina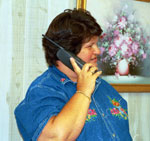 Bobbie Todd, Secretary-Treasurer
---
A principal with the business since 1981.
Key employees:
TJ Skerl, foreman, with the company since 1995
Leroy McCray with the company since 1996
T. J. Skerl, Willie Tisdale, Leroy McCray, Tauren Tisdale, Leroy S. McCray
Professional organizations:
APLD (Association of Professional Landscape Designers)
SCNLA (South Carolina Nursery and Landscape Association)
SNA (Southern Nursery Association)
MB Chamber of Commerce Better Business Bureau
Better Business Bureau
Other facts:
Listed with Dun and Bradstreet
Conduct random drug testing on employees
Annual gross just under 1 million
Project size range $5,000 - $500,000+
Certified Woman Owned Business # 0315880105
Bonded and insured